Current:

Asia/Pacific Government IT Investments to Focus on Resource Optimization, Innovation & Internationalization, and Traceability & Resilience in 2017, says IDC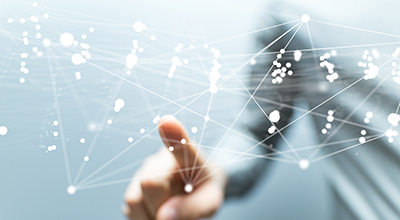 06 Mar 2017
Asia/Pacific Government IT Investments to Focus on Resource Optimization, Innovation & Internationalization, and Traceability & Resilience in 2017, says IDC
SINGAPORE, March 7th, 2017 – IDC Government Insights' recently published two strategic foresight research titled IDC FutureScape: Worldwide Government 2017 Predictions – APeJ Implications and the IDC FutureScape: Worldwide Smart Cities 2017 Predictions – APeJ Implications, which highlights that Asia/Pacific (AP) government IT investments will be channeled into: resource optimization, innovation & internationalization, and traceability & resilience in 2017.
• Resource Optimization- Streamlining redundant processes and optimizing IT resources through next-generation analytics (e.g., embedded analytics, big data, cognitive intelligence, and artificial intelligence) for better performance and efficiency;
• Innovation and Internationalization- Spurring domestic industry IT innovation and export growth;
• Traceability and Resilience- Exploring blockchain and digital asset initiatives for greater transparency and accountability; as well as intensifying drives to boost national sovereignty and cybersecurity resilience efforts.
AP governments will eventually have to explore innovative sourcing techniques and justifications for 3rd Platform technology pilots and investments. However, it is essential that AP governments continue to ensure prudence in procurement practices for IT investments such as fairness-for-all goals, transparency and accountability drives, as well as value-for-money choices.
"IDC Government Insights believes the APeJ will see more APeJ governments putting in place clear ICT masterplans that encompasses a well-aligned nationwide government strategy and entity, which is well-positioned toward attaining socio-economic goals as well as sufficiently agile and empowered to respond to constantly changing business technology landscapes," shares Peng Ma, Research Manager, IDC Government Insights.
"In addition, these plans will increasingly take into account non-traditional AP government IT buyers (e.g. government program and policy owners) that are procuring and managing IT initiatives today as compared with traditional IT department buyers," adds Ma.
Gerald Wang, Head, Asia/Pacific Government and Education expects to see an increase in the level of regional socioeconomic and political volatility in the next three to four years due to global uncertainties such as Brexit, the European Union, the 2016 U.S. presidential election results and the end to the Trans-Pacific Partnership Agreement between the Asia Pacific and the United States will bring about several trade implications to APeJ economies.
"APeJ government executives will most probably push for a more resilient national security and cybersecurity domestic ecosystem to protect national interests as well as put in place more protectionist approaches toward US-based suppliers as a reaction to protect their domestic industries. This could affect the uptake of ICT solutions and much needed innovation, especially with digital transformation goals to assimilate cloud and next-generation analytics solutions in particular," Wang adds.
On a more local / state level, the APeJ Smart Cities growth for 2017 and beyond include:
• Sound City Economics; Risks Management- Reducing fiscal deficits and socioeconomic debts and managing financial performance
• Citywide Cybersecurity and Compliance; Increased Visibility and Accountability- Enabling better accountability and transparency as well as strengthened security and privacy protection to citizen stakeholders
• Future Citizens; Socioeconomics Infrastructure Transformation- Revamping economic growth and reducing the social divide that increases risks of crime, risks of housing problems, and risks of higher incidence of chronic diseases
• The City Century; Next-Generation Infrastructures for Smart Cities- Coping with demographic changes with critical infrastructure investments, such as the explosion of population in certain parts of Asia (e.g., cities), and worsening dependency ratios — all of which will put pressure on already stressed telecommunications, health, education, social care, transport, and public safety systems
• Securing the Future; Securing Investments and Sustained Manpower Development-Provisioning for economic competitiveness where there is a notable increase in transnational competition for securing foreign direct investments and attracting the right mix of manpower talents to build and transform the local industries
"Most cities don't look for a single silver bullet. Rather, these cities actively rally close collaborations and shared goals across all functions and jurisdictions of governments; technology and domain suppliers; planners, developers and private investors; nonprofits; academia, businesses, citizens and more — all towards common shared goals," asserts Ma.
Wang sees a growing national evolutionary agenda as well as citizen-centric eServices transformations as key target goals of numerous APeJ Governments in 2017. He adds, "The 2016 U.S. presidential election results and the end to the Trans-Pacific Partnership Agreement between the APeJ and the US will pose short-to-mid-term challenges for APeJ city governments as their national governments need to figure out new trade, export and innovation-exchange opportunities as well as navigate tighter central/federal regulations on government IT procurement, national cybersecurity interests as well as a possible smaller pool of strategic sourcing options for smart city programs."
For more information on obtaining this report, please contact, Gerald Wang at gwang@idc.com or Peng Ma at pma@idc.com. For media inquiries or to set up an interview with the analyst please contact Alvin Afuang at aafuang@idc.com or call +63917 797 4586.
- Ends -
About IDC Government Insights
IDC Government Insights assists government policy, program, and IT leaders, as well as the suppliers who serve them, in making more effective technology decisions by providing accurate, timely, and insightful fact-based research and consulting services. Staffed by senior analysts with decades of government and IT industry experience, our global research analyzes and advises on business and technology issues facing the Federal/Central and local/provincial Governments. International Data Corporation (IDC) is the premier global provider of market intelligence, advisory services, and events for the information technology market. IDC is a subsidiary of IDG, the world's leading technology, media, research, and events company. For more information, please visit www.idc-gi.com, email info@idc-gi.com, or call 571.296.8060. Visit the IDC Government Insights Community at http://idc-insights-community.com/government.
About IDC
International Data Corporation (IDC) is the premier global provider of market intelligence, advisory services, and events for the information technology, telecommunications, and consumer technology markets. With more than 1,100 analysts worldwide, IDC offers global, regional, and local expertise on technology and industry opportunities and trends in over 110 countries. IDC's analysis and insight helps IT professionals, business executives, and the investment community to make fact-based technology decisions and to achieve their key business objectives. Founded in 1964, IDC is a subsidiary of IDG, the world's leading technology media, research, and events company. To learn more about IDC, please visit www.idc.com. Follow IDC on Twitter at @IDC.
Coverage