Current:

IDC Opens Nominations for the 4th Digital Transformation Awards (DXa) for Asia/Pacific with 2 New Categories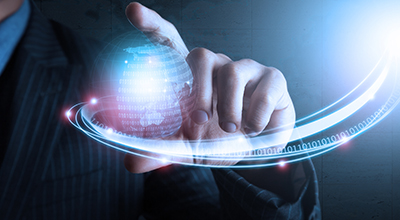 02 Mar 2020
IDC Opens Nominations for the 4th Digital Transformation Awards (DXa) for Asia/Pacific with 2 New Categories
SINGAPORE, March 03rd, 2020 – In the last three years, IDC has been tracking the emergence of digital transformation (DX) initiatives of enterprises and startups in the Asia/Pacific region through its Digital Transformation Awards (DXa) program. On its 4th year, IDC is looking for digital initiatives by leading-edge Asia/Pacific organizations that excel in Future of Work, Customer Engagement, Intelligence, Operations, and Leadership. In the advent of the digital economy, IDC DXa welcomes this year's emerging DX gamechangers together with DX trailblazers as the new champions of the digital arena.
The 2020 IDC DXa categories will focus on the CEO's new agenda on meeting new customer requirements, developing new capabilities, ensuring new critical infrastructure, and participating in new industry ecosystems. IDC is introducing two new categories in response to these new CEO priorities, namely the DX CEO and DX Gamechanger categories.
DX CEO recognizes the CEO who has developed a comprehensive strategy to create a digitally transformed enterprise. This CEO's vision follows an agenda aligned with the emerging digital economy, responding to new customer requirements, capabilities, critical infrastructure, and industry ecosystems. Unlike the DX Leader category, which recognizes an individual who has successfully led a specific DX initiative to support an organization's overall DX strategy, the DX CEO category focuses on the role of the CEO as storyteller who stresses the need for a digital enterprise as part of the organization's overall brand and strategy.
Meanwhile, the DX Gamechanger category recognizes organizations that have leapfrogged competitors on their DX journeys. These organizations have developed an overarching strategy that has allowed them to lead their respective markets, keeping in mind the emergence of the digital economy's new customer requirements, capabilities, critical infrastructure, and industry ecosystems. Compared to the Digital Transformer category, DX Gamechanger is open to established organizations that have leapfrogged competitors through the execution of its new DX strategy but have yet to display sustained mastery of digital transformation pillars.
Figure 1: IDC DX Awards 2020 categories.
"Since we launched the IDC DX Awards, we have seen how digital transformation has evolved in the Asia/Pacific – last year, receiving over 1,100 nominations is proof that DX takes precedence in the overall strategy of organizations in the region. We have now reached a critical tipping point where organizations must shift their agendas and harness the full potential of digital technologies to define their role in the digital economy on the horizon. Based on IDC's latest CEO Priorities Survey 2020, the biggest challenges in digitally transforming their enterprises are implementing new technologies, creating a new business model, and changing culture. In this arena where only the digitally transformed can truly win, IDC Asia/Pacific once more calls for nominations in the DX Awards program. Now on our fourth year, we seek the region's contenders and determine the champions of the digital arena in 2020," says Sandra Ng, Group Vice President for ICT Practice, IDC Asia/Pacific.
Nominate your project now by visiting www.idcdxawards.com. Deadline for submission of entries is 30 June 2020.
Nominations are open to tech buyer companies or organizations in both private and public sectors. Nominations made by 3rd parties must include relevant contact details of the nominated organization so that the assessment can be completed. Visit the site HERE for more information on the nomination criteria.
IDC's DX Awards follows a two-phased approach to determine country and regional winners. Each nomination is evaluated by a team of local and regional IDC analysts against a standard assessment framework based on IDC's DX taxonomy. All country winners will qualify for the regional competition to be decided by a panel of judges comprising IDC analysts, industry practitioners, thought leaders, and academia around the globe.
Winners from all around Asia/Pacific will join the Singapore winners at the IDC DX Summit and Awards Gala Night, where the regional winners will be announced for the categories of Digital Trailblazer of the Year (given at regional level only), Digital Transformer of the Year, Digital Disruptor of the Year, DX Leader, Operating Model Master, Talent Accelerator, Information Visionary, Operating Model Master, DX CEO, and DX Gamechanger. All regional winners will get a three-month complimentary subscription to IDC's IT Executive Program.
Last year, IDC DXa attracted a record-high 1170 nominations, a two-fold jump from 2018 and a five-time increase since it first started in 2017. A total of 12 countries participated in IDC's DX Awards program (Australia, China, Hong Kong, India, Indonesia, Korea, Malaysia, New Zealand, Philippines, Singapore, Taiwan, and Thailand). IDC's 201 9 DXa winners include SATS, AirAsia, Coda Payments, GOJEK Indonesia, Kyobo Life Insurance Co. Ltd, P&G Asia/Pacific Middle East & Africa, Shinhan Bank, Zuellig Pharma, L&T Hydrocarbon Engineering Ltd, Citi, Hong Kong Disneyland, China Construction Bank, Domino's Pizza, and Prof. Dr. Suchatvee Suwansawat of King Mongkut's Institute of Technology Ladkrabang.
The IDC DX Awards will happen at the fourth IDC DX Summit 2020, one of the ICT industry's largest gatherings of digital transformation leaders and emerging digital players taking place on 22nd of October 2020 in Singapore. For more information, visit www.idcdxawards.com .
For more inquiries about IDC DX Awards, contact Celeste Narvaez cnarvaez@idc.com or Paula Jalosjos pjalosjos@idc.com. For media inquiries, contact Tessa Rago trago@idc.com or Alvin Afuang aafuang@idc.com.
- Ends -
About IDC
International Data Corporation (IDC) is the premier global provider of market intelligence, advisory services, and events for the information technology, telecommunications, and consumer technology markets. With more than 1,100 analysts worldwide, IDC offers global, regional, and local expertise on technology and industry opportunities and trends in over 110 countries. IDC's analysis and insight helps IT professionals, business executives, and the investment community to make fact-based technology decisions and to achieve their key business objectives. Founded in 1964, IDC is a wholly-owned subsidiary of International Data Group (IDG), the world's leading tech media, data and marketing services company. To learn more about IDC, please visit www.idc.com. Follow IDC on Twitter at @IDC and LinkedIn. Subscribe to the IDC Blog for industry news and insights: http://bit.ly/IDCBlog_Subscribe.
Coverage
Regions Covered
Topics Covered