Current:

IDC names seven organizations including P&G China, HEYTEA and Bayer as Top Winners of 2019 IDC China Digital Transformation Awards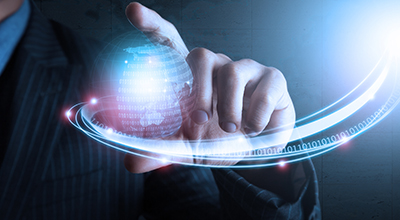 28 Oct 2019
IDC names seven organizations including P&G China, HEYTEA and Bayer as Top Winners of 2019 IDC China Digital Transformation Awards
Beijing, October 18, 2019– IDC China is pleased to announce the list of Top Winners of 2019 IDC China Digital Transformation Awards at an annual event held at the China World Hotel Beijing on October 18th.
The seven recipients of the Top Winners Award were (in alphabetical order): Bayer Greater China, China Construction Bank, China Merchants Bank, HEYTEA, Industrial Bank Co., Ltd, P&G Greater China, and Shanghai Municipal Electric Power Company.
More than 1,000 heads of IT and related departments from large, medium-sized and innovative enterprises as well as representatives from over 60 media participated in the 2019 IDC China Digital Transformation Annual Event, where the awards were presented. The 2019 IDC China Digital Transformation Awards presented excellence awards to a total of 55 projects and 16 people across six categories.
The 2019 IDC China Digital Transformation Awards and the annual grand event aimed to commend organizations and individuals who firmly hold the future in their own hands, showcasing their visions for the future of enterprise and supporting the development of the digital economy.
In her keynote speech at the main forum of the annual event, Ms. Kitty Fok, Managing Director of IDC China, remarked that the digital economy has been on the fast track of development, with a global CAGR of 36% from 2018 to 2022.
By 2022, global digital GDP will reach US$46 trillion, accounting for 46% of the total economy. According to Ms. Fok, digital transformation is the core driving force of the digital economy and by 2021, direct investment in digital transformation will reach US$5.5 trillion.
"With the advent of the era of Digital Transformation 2.0, the goal is to build future enterprises that possess the five dimensions of future culture, customers, intelligence, operation and work," she said. "Ubiquitous AI and developer, cloud-edge integration, redefined trust, and automatic and instant solutions will be the five powerful tools for future enterprises to realize customer value."
In line with these observations, the seven recipients of the Top Winners award have achieved digital transformation by leveraging digital technologies (such as cloud, mobile, big data/analytics, social networking and Internet of Things) and capabilities to drive changes in their business models and business ecosystems.
P&G Greater China as Top Winner Award for Golden Digital Translation
In 2016, P&G Greater China launched the AlphaGrow project, which started out as a digital e-commerce and digital consumer marketing initiative and has gradually ushered in an era of all-round digital transformation at the organization. Now, digital transformation has become an important strategy for the whole company, which has established four key directions, including the digital transformation of: marketing, sales, the supply chain, and decision-making.
In terms of technology, P&G Greater China has broadly applied big data, artificial intelligence (AI), cloud computing, Internet of Things (IoT), and mobile to create a series of key solutions for a total digital transformation. More specifically, P&G Greater China has independently built a platform based on cloud PaaS-based micro-service architecture, a dual data center for consumers and business data, and a mid-station supporting AI.
On the human capital side of the things, P&G Greater China has built an IT team with strong professional competence, excellent technical abilities, and a strong learning capacity who are willing to innovate and promote the transformation of the company's internal digital culture.
As a result of these initiatives, P&G Greater China has enjoyed prosperity and seen accelerating growth of its businesses, which has directly contributed hundreds of millions of dollars in revenue growth to the company's Greater China business.
Shanghai Municipal Electric Power Company as Top Winner Award for Power Grid Enterprise Intelligent Operation Platform
Shanghai Municipal Electric Power Company (SMEPC) has broken data barriers to achieve unified definition, efficient storage, "one-click" cleaning and intelligent mining of full multi-source heterogeneous data. To achieve this, SMEPC used big data architecture that integrated 33 internal and external information system datum.
Taking this data as a foundation platform, SMEPC has been able to establish subsystems, such as Intelligent power supply guarantee, Intelligent marketing service, Intelligent decision-making, Intelligent financial management, and intelligent supply chain. SMEPC is also utilizing technologies such as IoT, mobile internet, big data, and AI to gain a more complete understanding of the state of the power grid and its customers' needs. In addition, SMEPC is using its digital transformation initiative to promote the interconnection of equipment, employees, and customers, and the inter-departmental business integration, so as to achieve leaner management, exquisite customer service, and optimal grid operation.
HEYTEA as Digital Disruptor Top Winner Award for HEYTEA GO Digital Engine
Using a Mini Program as a starting point, the HEYTEA GO digital engine acts as a thread linking user operation, store management, operation management, logistics, and big data with the management of the company. In less than one year, HEYTEA GO has accumulated over 10 million users, with the strong rise in users driving month-on-month sales growth. HEYTEA GO has also accumulated T-level big datum for the company, which has helped the company recently win a new round of financing and brought unlimited possibilities for its future business development.
China Merchants Bank as Information Visionary Top Winner for Distributed Database Project
In order to actively respond to the external challenges of Internet finance, China Merchants Bank (CMB) has accelerated its financial technology digital transformation. In August 2018, CMB's 'mobile banking' and 'handheld life' apps totaled more than 60 million monthly active users and were reaching their limits with regards to storage and data processing.
CMB and Huawei set up a joint innovation laboratory for establishing a distributed database. The two parties jointly built an innovative, cutting-edge, high-availability, high-performance distributed database, enabling 85 million daily average requests and peak TPS of 3,500. The project has helped CMB realize its intelligence transformation.    
Bayer Greater China as Talent Accelerator Top Winner Award for Employee Recognition Plan
Bayer Greater China innovatively implemented local recognition projects for its employees through a digital incentive platform. By sending thank-you cards, light up medals and dynamics, the intercommunication between management and employees has increased and Bayer's corporate culture has been further promoted. The employee recognition requirements are completed in real time via mobile devices, improving the employee experience and also having a positive impact on customer experience.
China Construction Bank as Omni-experience Innovator Top Winner Award for Financial Service Robot
China Construction Bank (CCB) undertook its digital transformation initiative with the hope of reconstructing business processes and management methods and building smart banking into its new image.
Through a partnership with Pactera's Financial Intelligence Brain and using technology, such as natural language processing, knowledge mapping, AI and data mining, CCB is building an omni-channel, full-process, universal service and marketing system that achieves the combination of 'human + artificial intelligence'.
Using the method of "online + offline" intelligent full coverage, a brand new Smart CCB service model has been created. The project has identified 10 types of business consulting scenarios for CCB robots to learn based on thousands of interactions. To date, the CCB bots have undertaken 35% of banking services and increased the number of successful self-service transactions by 42%.
Industrial Bank Co., Ltd as Operating Model Master Top Winner Award for Industrial Bank RPA Bot
Industrial Bank Co., Ltd has developed RPA, a virtual assistant that can simulate human operations for human-computer interaction. RPA's key features include the ability to work 24/7 uninterrupted, flexible deployment, and a short development cycle.
In 2018, RPA became one of the eight technical directions of Industrial Bank's digital transformation strategy. Industrial Bank's RPA project has integrated cutting-edge technologies such as optical character recognition (OCR) and natural language processing (NLP) and the bots are currently deployed across retail, enterprise, credit card centers, operation management, risk management and other business areas. The first version's six processes saved a total of about 40 million yuan in labor costs per year, increased new loans by over 1 billion yuan and generated more than 200 million yuan in earnings. The 24/7 operation improved the process efficiency of the processes related to the project by an average of 88%.
Mr. Lianfeng Wu, Vice President &Chief Analyst of IDC China, said at the conference that while digital transformation may not guarantee success, those who do not commence their digital transformation journeys are doomed to fail.
"Today, the gap between leaders and laggards in digital transformation is widening," he said. "According to IDC's research on global enterprises, digital enterprises can maintain an average annual sales growth of more than 10% and an average annual profit growth of more than 12%, while non-digital enterprises can only see their profits remain flat or decrease".
Digital transformation is no longer an option, it is a must, according to Mr. Wu. It is vitally important to have a profound understanding of the latest trends of digital transformation and formulate strategies to win on the new battleground of future enterprises.
Mr. Wu shared his views on the challenges and business opportunities faced by the Chinese economy in the context of trade war, and then explored the latest trends of digital transformation. These include: a redefinition of industries and sectors; the mainstreaming of digital products; supply chain and intermediary reconstruction leading to multi-fold improvement in efficiency; ecosystem reconstruction promoting enterprises to create new value; and the intensifying competition for talent and business on the global stage.
Finally, he highlighted four strategies necessary for enterprises to be successful in the competitive business landscape of the future. According to Mr. Wu, they must gain insight into new customer demand, create new corporate capabilities, build new IT architecture, and establish new industry ecosystems.
IDC will continue to identify leading organizations and individuals that shape the future of cultures, customers, intelligence, operations and work through digital transformation projects.
To learn more about IDC's digital transformation research, please contact Lianfeng Wu, Vice President and Chief Analyst of IDC China (lwu@idc.com). For more media enquiries, please contact Maggie Xie of the Marketing Department at IDC China (mxie@idc.com).
- END –
About IDC
International Data Corporation (IDC) is the premier global provider of market intelligence, advisory services, and events for the information technology, telecommunications, and consumer technology markets. With more than 1,100 analysts worldwide, IDC offers global, regional, and local expertise on technology and industry opportunities and trends in over 110 countries. IDC's analysis and insight helps IT professionals, business executives, and the investment community to make fact-based technology decisions and to achieve their key business objectives. Founded in 1964, IDC is a subsidiary of IDG, the world's leading technology media, research, and events company. To learn more about IDC, please visit www.idc.com. Follow IDC on Twitter at @IDC
-# # # -
For enquiries, please contact:
Frank Wang
Associate Vice President, IDC China
Phone: (+86-10) 5889 1588
Email: frankwang@idc.com
Maggie Xie
Sr. Marketing Executive, IDC China
Phone: (+86-10) 5889 1558
Email: mxie@idc.com
For more information on IDC's research and ICT market insights, follow us on WeChat:
Coverage