Current:

Karel Pleva Joins IDC Financial Insights as Program Director to Guide Banks and Insurance Companies on Their Digital Transformation Journey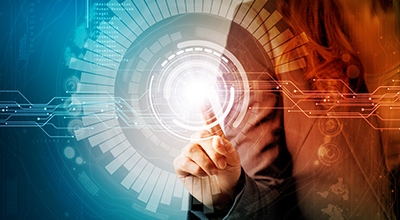 14 Mar 2019
Karel Pleva Joins IDC Financial Insights as Program Director to Guide Banks and Insurance Companies on Their Digital Transformation Journey
LONDON, March 15, 2019 — IDC Financial Insights announces the appointment of Karel Pleva as program director, driving IDC's consulting business with financial institutions across the European region. This will help banks, insurance companies, and other technology end users to take their digital transformation forward and conceptualize digital road maps based on IDC thought-leadership research and industry best practices. He will also support IDC's vendor consulting business.
Pleva has 15 years' strategic management consulting experience, working first at McKinsey & Co. and later as vice president/partner at A.T. Kearney. Before joining IDC, he was a board-level executive in a credit insurance company, where one of his areas of focus was implementation of the Solvency II requirements. Having seen how large corporations sometimes struggle with the adoption of new technologies alongside old processes and legacy systems, Pleva is a firm believer in progressive legacy transformation while exploring new opportunities and partnerships with fintechs, platforms, and shared industry collaboration. He wants to help clients develop innovative, technology-assisted business strategies and processes, and as a universalist he covers all domains of digital transformation in the banking and insurance industries.
"We're very proud to have Karel join the team and take our consulting business to new heights," said Thomas Zink, research director, IDC Financial Insights. "As a seasoned consultant, Karel brings a rich set of capabilities and expertise to the team to help our financial and tech supplier customers optimize their IT strategy and make better and more informed business and technology decisions."
In his management consulting career, focused on financial institutions and utility industries, Pleva advised C-level clients in multiple geographies, from Central and Eastern Europe to the Middle East and the United States. In helping his clients increase their competitiveness, he has acquired deep expertise in a broad range of strategic and operational issues. He created corporate and business line strategies, managed mergers and post-merger situations, streamlined retail and customer service processes, created shared service centers, and optimized back-office processes, as well as capital budgeting and risk management processes.
To arrange a one-on-one briefing with Karel Pleva, please contact Kanupriya at kanupriya@idc.com or call +44 2089877111.
About IDC Financial Insights
IDC Financial Insights assists financial service businesses and IT leaders, as well as the suppliers that serve them, in making more effective technology decisions by providing accurate, timely, and insightful fact-based research and consulting services. Staffed by senior analysts with decades of industry experience, our global research analyzes and advises on business and technology issues facing the banking, insurance, and securities and investments industries. International Data Corporation (IDC) is the premier global provider of market intelligence, advisory services, and events for the information technology market. IDC is a subsidiary of IDG, the world's leading media, data, and marketing services company that activates and engages the most influential technology buyers. For more information, please visit www.idc.com/financial, email info@idc-fi.com, or call 508-620-5533. Visit the IDC Financial Insights Community at http://idc-community.com/financial.
Coverage