Current:

IDC Named #1 Digital Transformation Brand Globally by Onalytica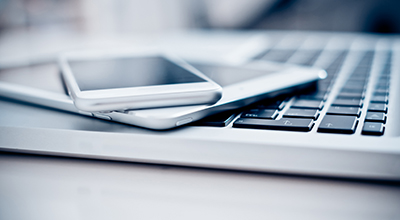 13 Mar 2018
IDC Named #1 Digital Transformation Brand Globally by Onalytica
IDC analysts Frank Gens, Francisco Jeronimo, Matt Eastwood, Philip Carnelley, and Philip Carter also named top influencers
FRAMINGHAM, Mass., March 13, 2018 – International Data Corporation (IDC) today announced it has been named the number one digital transformation (DX) brand in the world, according to a new report from influencer relationship management software company Onalytica. The new report outlines the top 100 DX influencers, brands, and publications in 2018. The report also identified IDC EMEA as a Top 25 DX brand and IDC UKI as a Top 100 DX brand. In addition, five IDC analysts were named to the Top 100 Influencer list in the report. To review the list in its entirety, please visit HERE.
ClicktoTwee t: "IDC Named No. 1 #DigitalTransformation Brand Globally by @Onalytica"
IDC has been on the forefront of DX since 2015, helping organizations around the world understand how to best harness 3rd Platform technologies to create value and competitive advantage through new offerings, new business models, and new relationships. With an expansive research library dedicated to DX and 3rd Platform technologies, IDC continues its commitment to educating the market on the impact of DX and offering practical and fact-based guidance to executives charged with leading the DX strategy.
Onalytica also named IDC's Frank Gens, Francisco Jeronimo, Matt Eastwood, Philip Carnelley, and Philip Carter to the Top 100 Digital Transformation Influencers list:
Senior Vice President & Chief Analyst Frank Gens guides IDC's research into broad IT trends including DX and has led the development of IDC's "3rd Platform" scenario. With over three decades of industry experience, Gens is also the lead analyst for IDC FutureScapes, the company's annual forecast of major changes in the global development and use of technology. Follow Gens on Twitter @ fgens.
Research Director, European Consumer Wireless and Mobile Communications, Francisco Jeronimo examines the trends and market dynamics for smartphones, wearables, and augmented reality and virtual reality, and provides in-depth analysis of the strategies and performance of the key industry players. Follow Jeronimo on Twitter @ fjeronimo.
Senior Vice President of IDC's Enterprise, Datacenter and Cloud Infrastructure and Developer research groups, Matt Eastwood leads a team of analysts responsible for identify and analyzing people, process, and technology trends affecting the deployment and management of edge infrastructure, enterprise datacenters, and clouds worldwide. Follow Eastwood on Twitter @ matteastwood.
Research Director for IDC's European Software Group Philip Carnelley is the leader of IDC's multi-disciplinary European Cognitive Research Practice. His research coverage at IDC focuses on digital/information transformation, AI software and applications, Big Data platforms, business analytics and middleware. Follow Carnelley on Twitter @ Pcarnelley.
Philip Carter is IDC's Chief Analyst for the European region. In this role, Carter focuses on driving innovation in new research topics and deliverables, promoting collaboration and knowledge sharing, and increasing customer satisfaction. Follow Carter on Twitter @ carter_pc.
The comprehensive Onalytics report leverages a PageRank based methodology to extract influencers on a particular topic and takes into account the number and quality of contextual references that a user receives. The research looked at social topical influence as well as topical authority by analyzing both social engagement on Twitter and how much influencers were referenced in association with digital transformation on Twitter, Instagram, Facebook, YouTube, Forums, Blogs, News and Tumblr content. These calculations also take into account a user's resonance (engagement), relevance (number of tweets on topic), and reach (number of followers).
Qualified members of the press are welcome to request a copy IDC research and/or to schedule a one-on-one interview with an analyst. Please contact Sarah Murray at 781-378-2674 or sarah@attunecommunications.com to learn more.
About IDC
International Data Corporation (IDC) is the premier global provider of market intelligence, advisory services, and events for the information technology, telecommunications, and consumer technology markets. With more than 1,100 analysts worldwide, IDC offers global, regional, and local expertise on technology and industry opportunities and trends in over 110 countries. IDC's analysis and insight helps IT professionals, business executives, and the investment community to make fact-based technology decisions and to achieve their key business objectives. Founded in 1964, IDC is a wholly-owned subsidiary of International Data Group (IDG), the world's leading media, data and marketing services company that activates and engages the most influential technology buyers. To learn more about IDC, please visit www.idc.com. Follow IDC on Twitter at @IDC and LinkedIn.
Coverage
Companies Covered
Regions Covered
Topics Covered