Current:

IDC Welcomes Reid Paquin as Research Director, IT Priorities & Strategies (ITP&S)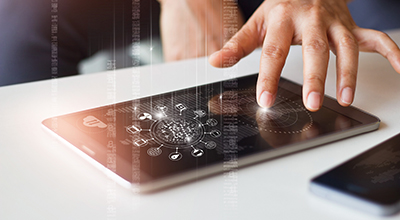 08 May 2018
IDC Welcomes Reid Paquin as Research Director, IT Priorities & Strategies (ITP&S)
FRAMINGHAM, Mass., May 8, 2018 – IDC Manufacturing Insights today announced the appointment of Reid Paquin, Research Director, IT Priorities & Strategies (ITP&S) within IDC Manufacturing Insights. With more than ten years of experience, Paquin has established himself as a thought leader for the trends and best practices focusing on manufacturers' progress with digital transformation (DX).
In his new role, Paquin's core research coverage includes IT investments made across the manufacturing industry and manufacturers' progress with digital transformation. Based on his background covering the manufacturing space, Paquin's research also includes an emphasis on the technology enablers that help manufacturing executives make better informed operational decisions.
Prior to joining IDC, Paquin was Industry Solutions Director at GE Digital, analyzing manufacturing trends and the needs of the industry. Prior to GE, he was Research Analyst at the Aberdeen Group covering the Manufacturing & Product Development space. Before joining the Aberdeen Group, Paquin worked for Polartech as an Industrial Engineer focused on process improvements and data analysis.
"Reid's experience in manufacturing operations and Industrial IoT will provide a great foundation for engaging manufacturers, technology vendors, and industry organizations about his experience and research in manufacturing," said Kevin Prouty, vice president, IDC Manufacturing Insights and IDC Energy Insights. "Not only can he bring an analyst's perspective to his research, but the practitioner's as well."
To arrange a one-on-one briefing with Reid Paquin, please contact Sarah Murray at 781-378-4674, or sarah@attunecommunications.com. Reports are also available to qualified members of the media. For information on purchasing reports, contact insights@idc.com ; reporters should e-mail sarah@attunecommunications.com.
About IDC Manufacturing Insights
IDC Manufacturing Insights assists manufacturing businesses and IT leaders, as well as the suppliers who serve them in making more effective technology decisions by providing accurate, timely, and insightful fact-based research and consulting services. Staffed by senior analysts with decades of industry experience, our global research analyzes and advises on business and technology issues facing asset intensive, brand oriented, technology oriented, and engineering oriented manufacturing industries. International Data Corporation (IDC) is the premier global provider of market intelligence, advisory services, and events for the information technology market. IDC is a wholly-owned subsidiary of IDG, the world's leading technology, media, research, and events company. For more information, please visit www.idc.com, email info@idc-mi.com, or call 508-988-7900. Visit the IDC Manufacturing Insights Community at http://idc-community.com/manufacturing.
Coverage