Current:

Planned Research
Planned Research: IDC Energy Insights: Europe and Central Asia Oil and Gas Digital Transformation Strategies
IDC's planned research provides a preview of upcoming research documents along with projected delivery dates. Research schedules are reviewed on a regular basis and research documents will be added and/or removed in response to market events.
Please note: Research schedules are subject to change.
View Published Research for this Product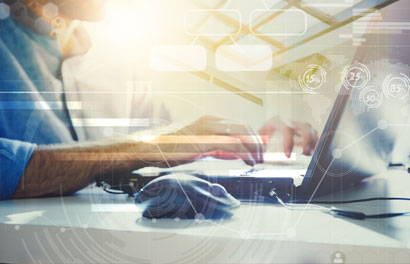 3rd Platform Technologies: Drivers to Digital Journey — What Approach Will the European Oil and Gas Industry Have in 2020?
Planned for CY2020 Q3 IDC Survey Tech Supplier
Artificial Intelligence and Machine Learning for Seismic Interpretation and Reservoir Modelling
Planned for CY2020 Q3 IDC Perspective Tech Buyer
EPC Turnkey Capital Projects in Oil Industry - Risk and Responsibility Sharing
Planned for CY2020 Q3 IDC Perspective Tech Buyer
IDC MarketScape: Worldwide Oil and Gas Asset Performance Management (APM) 2020 Vendor Assessment
Planned for CY2020 Q3 IDC MarketScape Tech Buyer
IDC TechBrief: Predictive Maintenance in Oil and Gas
Planned for CY2020 Q3 IDC TechBrief Tech Buyer
O&G Case Study: Knowledge Mining for Unstructured Subsurface Data
Planned for CY2020 Q3 IDC Perspective Tech Buyer
Blockchain Creating Seamless Supply Chain in Oil and Gas Downstream
Planned for CY2020 Q4 IDC Perspective Tech Buyer
IDC FutureScape: Worldwide Oil and Gas 2021 Predictions
Planned for CY2020 Q4 IDC FutureScape Tech Buyer
Oil and Gas Industry Quarterly Update: July - September 2020
Planned for CY2020 Q4 Market Perspective Tech Supplier
Next Generation safety: Personnel and Asset Safety in Oil and Gas
Planned for CY2021 Q1 IDC Perspective Tech Buyer
Oil and Gas IT Budget and Investment Priorities: Results from the European O&G Survey 2020
Planned for CY2021 Q1 IDC Survey Tech Supplier
Oil and Gas Industry Quarterly Update: October - December 2020
Planned for CY2021 Q1 Market Perspective Tech Supplier
IDC PeerScape: Best Practices in Digital Oil Field
Planned for CY2021 Q2 IDC PeerScape Tech Buyer
Oil and Gas Industry Quarterly Update: January - March 2021
Planned for CY2021 Q2 Market Perspective Tech Supplier
What the Future Holds for the Oil and Gas Industry: IDC Energy Insights' View 2021
Planned for CY2021 Q2 Market Presentation Tech Supplier